NCR Title IX Training Series
Title IX compliance continues to shift at federal and local levels and the role of the Title IX Coordinator is constantly evolving. The NCR Board contracted with Megan Farrell of Title IX Consult, LLC to prepare a training series that addresses the mandatory and recommended Title IX training for K-12 school district staff related to federal and state laws and regulations. These complimentary Title IX Training courses will be rolled out in July.
After registering, you will receive a confirmation email containing information about joining the meeting.
Title IX Coordinator Training
July 12, 2023
8:30AM-12:00PM PDT Zoom Training
Who should attend: Title IX Coordinators, school site leadership, and district personnel responsible for Human Resources and Educational and Student Services
The scope of responsibilities for a Title IX Coordinator is vast, and this training will equip your Title IX Coordinator will a full understanding of these responsibilities. If your district is only thinking that Title IX covers athletics, then you are not ready for the legal implications of failing to comply with Title IX. Training will be delivered live in one (1) three (3)-hour, online session and will cover:
Introduction to Title IX law
Title IX regulations
Title IX legal obligation
Title IX Coordinator responsibilities and notifications
K-12 Employees with responsibility to report
Notice of sexual harassment
Grievance process

Formal investigation process
Informal resolution process

Policies and process
State law considerations
Other compliance issues – documentation and community outreach
Title IX Investigator Training
July 19, 2023
8:30AM-12:00PM PDT Zoom Training
Who should attend: Title IX Coordinators, Title IX Investigators, Principals, Assistant Principals and Human Resources and Student Services personnel
Conducting a Title IX investigation includes a detailed process that requires special skills. This training will equip your staff members with resources and investigative skills to meet requirements and ensure that your district does not violate the law.
This training will cover federal requirements for Title IX investigators including:
Overview of Title IX
Title IX regulatory requirements
Title IX Investigation Process

Notice of incident
Offer of formal process and notice of allegations
Supportive measures
Interviews
Documentary evidence
Discussion of bias, conflict of interest, and stereotypes
Weighing evidence
Reaching a fact finding
Decision-maker process

K12-specific case studies
Title IX Decision-maker Training
July 26, 2023
8:30AM-10:30AM PDT Zoom Training
Who should attend: Title IX Coordinators, Principals, Human Resources leadership, Assistant Superintendents and Superintendents
The role of decision-maker is detailed in the Final Rule on Title IX, and any Title IX investigation must have a trained decision-maker issuing the final conclusion. In order to serve in this important role, decision-makers must be trained in all aspects of the Title IX process. Training will be delivered live in one 90-minute online session and will cover federal requirements for Title IX Decision-makers including:
Introduction to Title IX law and regulations
Title IX parties and administrators
Overview of Title IX grievance process
Title IX Coordinator, Investigator, and Decision-maker roles
Legal obligations of the education institution and its employees
Title IX jurisdiction and dismissal of complaints
Types of Title IX claims and consent
Burden of proof
Investigation report and information-sharing with the parties
Types of evidence
Avoiding decision-making pitfalls
Evaluating evidence and reaching a conclusion
Appeal
Retaliation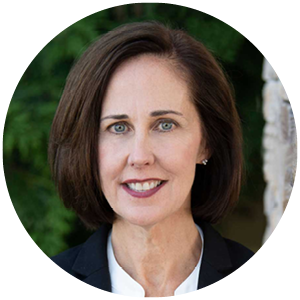 Megan C. Farrell is an advisor and consultant to educational institution clients with a focus on Title IX compliance. Megan's background includes working as Title IX Coordinator at Palo Alto Unified School District (PAUSD) and Notre Dame of Maryland University.
Megan currently serves as the Equity and Title IX Coordinator for Los Gatos-Saratoga Union High School District and has consulting contracts with other K-12 districts such as Berkeley Unified and Carmel Unified. She has also served as in-house counsel, faculty member, and graduate program director.
Aside from these in-house positions, Megan also has provided risk and litigation management counseling to institutions, developed internal policies and procedures for education clients, and designed customized training programs for schools across the country.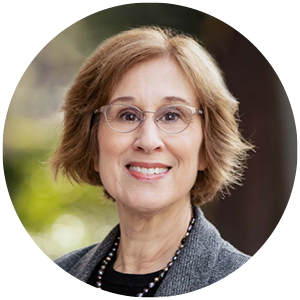 Karen Ersted has 15 years of experience in K-12 working for PAUSD. As Credentials Analyst, Karen was responsible for the hiring process of certificated staff and interfacing with county and state credentialing agencies to ensure appropriate credentials and assignments for 900 teachers and administrators.
Her last position at PAUSD was managing the daily operations of the Title IX and Civil Rights Office and working with Megan Farrell. Karen has certifications in Title IX investigations.